Sale!
[50% OFF & FreeShipping] PET CARRIER BACKPACK
$199.99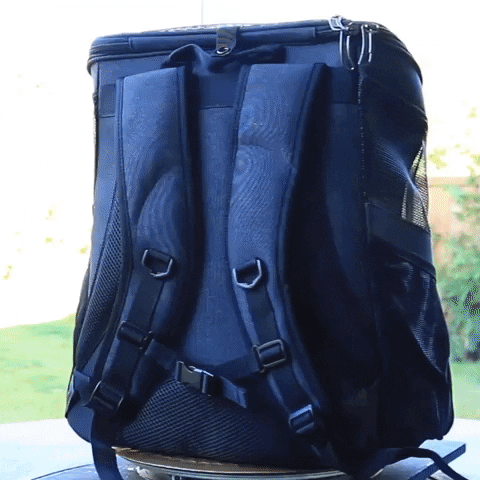 Stop worrying about leaving your cat alone at home. Yes! You've heard it right. Whether you want to take your cat along with you when traveling or hiking, our PET CARRIER BACKPACK is there for you and your cat to prevent your furry friend from escaping.
Reduce Anxiety & Stress


Superior Safety & Comfort


Pet Carrier Planes Approved


Supremely Claw-resistant


Removable Mat Easy to Clean


Bubble or Grid, it's Your Choice


Adjustable & Comfortable Straps


Holds up to 25lbs/11.5kg
Bag weight: 2 lbs | .9 kg
FEATURES
SUPERIOR SAFETY AND COMFORT
Made with premium, claw-resistant material, this backpack has air holes and strong, breathable mesh sides and top for optimal airflow. It also comes with two zipper options to keep your cat comfortably secure inside.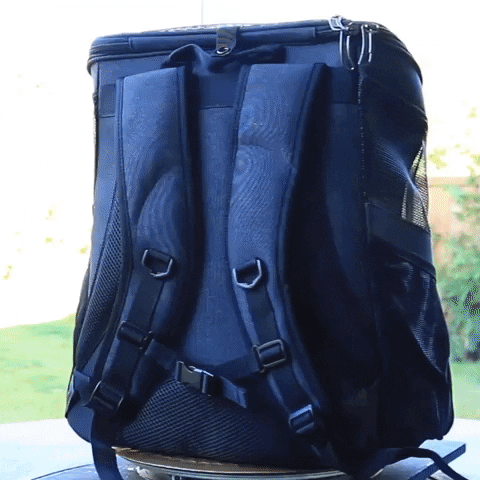 EXTRA SPACIOUS FOR THE BIG-BONED CAT
So big and sturdy that it can hold over 20+ pounds of a cat! Whether you've got a larger cat or two cats to carry with you, this backpack makes your adventures pawsible! PET CARRIER BACKPACK" is also great for dogs who weigh about 20+ pounds.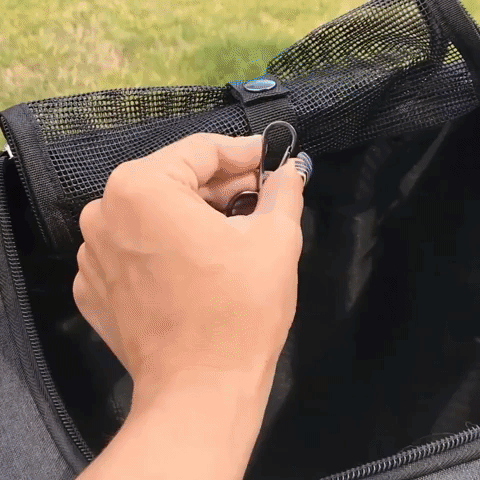 CUTE BUBBLE/GRID WINDOW ATTACHMENT
Your cat will have loads of fun looking out its futuristic bubble window while you're out and about in your neighborhood, touring the cityscape, or hiking up the mountains.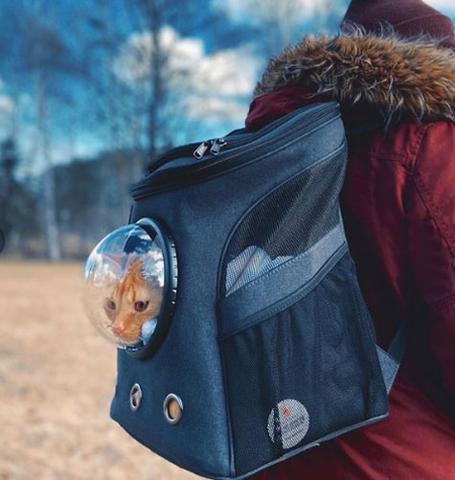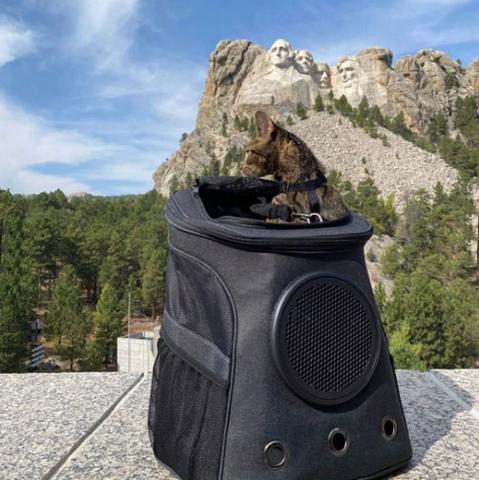 PURRFECT FOR ALL KINDS OF TRAVEL



Our line of cat backpack styles generally complies with airline pet-flying policies so you can take your fur baby to the skies with you. (Contact your airline of choice before booking.)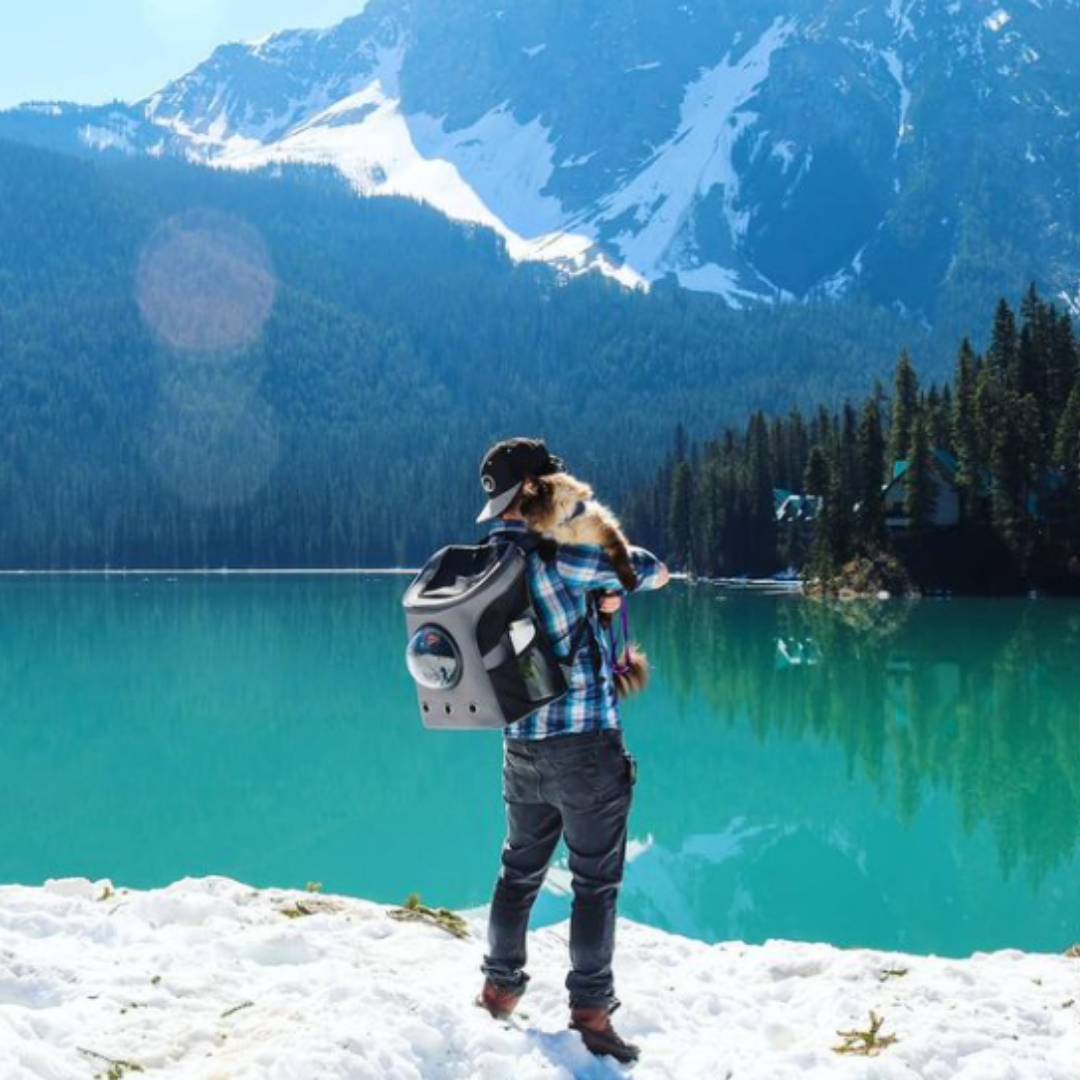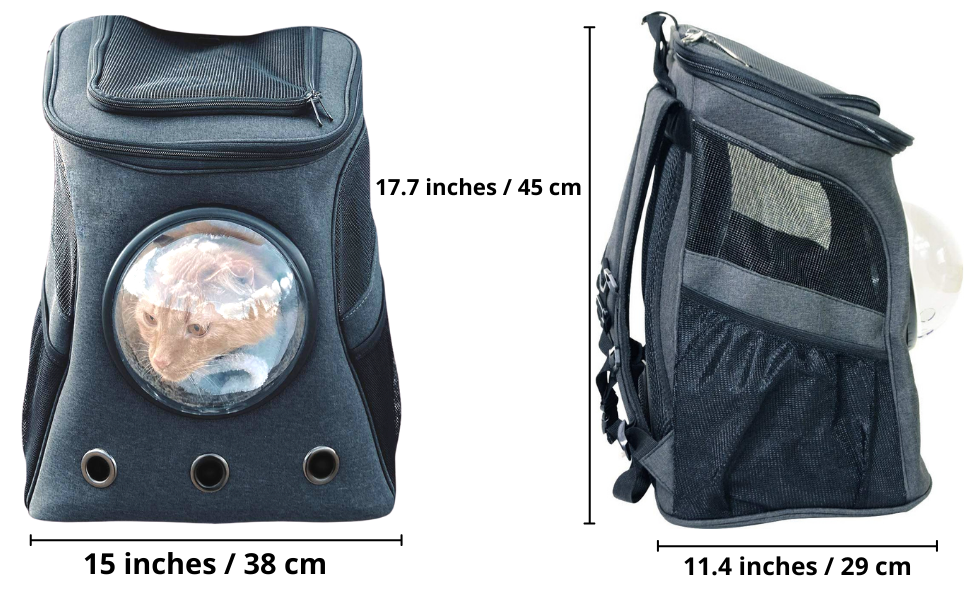 HOW WOULD YOU RATE THIS ITEM
SHOW IT OFF
TELL US MORE
About you
Be the first to Write a review